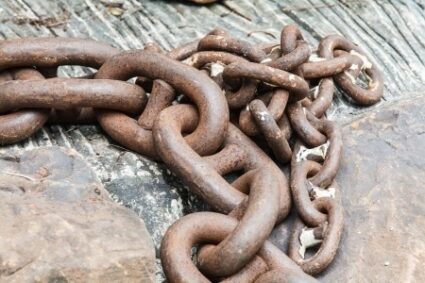 In the wake of Google's Penguin and Panda updates, many websites have experienced penalties resulting from a poor link profile. Nothing makes a webmaster's heart grow colder faster than a notification from Google stating, "We've detected that some links pointing to your website are using techniques outside Google's Webmaster's guidelines...".

Receiving that notice sends webmasters and SEOs scrambling to evaluate their sites, searching for bad links that scream to be removed. When in fact, you really should not wait for this notice from Google! You really need to know your link profile with the many tools out there, such as Majestic SEO or, better yet, SEMRush, for their toxic scores.
Smaller businesses and local businesses have been particularly hard hit by Google's latest updates.
Not because of their size but because many small business owners have either been given bad advice concerning link building or never truly understood the nature of link building in the first place. So, the question remains. Is link building dead for small businesses?
The short answer is "No."
The longer answer is, "While the reports of the death of link building may be exaggerated, small businesses might want to give their link building strategies an extended rest".
Link Building and Small Businesses
One of the main reasons small businesses, and novice webmasters have gotten into trouble with their link building strategies is that they are often navigating the SEO waters without a well-trained captain.

Small business owners may be getting bad advice from black hat SEO firms that promise quick results, or they may be attempting to handle your site's optimization personally with very little knowledge of web design or development. Either way, they tend to take shortcuts that ultimately cost you heavily in penalties and slipping page rankings. Over the long run, this strategy will cripple your site's presence in the SERPs (search engine results pages).
The point is link building shortcuts no longer work, and ongoing link building strategies take time and experience. Google is looking for naturally occurring links or editorial-based links, and small businesses often do not have the time or resources to build links organically. Both require patience and building relationships in outreach.
So, what can the small business owner do to optimize their sites without resorting to unnatural link building techniques?
Link Free SEO for Small Businesses
Despite Google's Panda and Penguin updates, much of the criteria determining search results continue to be drawn from a website's link profile. That being said, there are ways small business owners and newbie webmasters can optimize their sites without directly concentrating on building links.
These are techniques that inexperienced webmasters and SEOs can use to promote their websites while avoiding the potential minefields of link directories, paid links, and reciprocal links.
Local Citations - Before small business owners can achieve any return on their optimization efforts, they must first get their business listings in order. Business owners need to be sure their company shows up in all of the major online business directories and in local search engines. This can be done one listing at a time, or business owners can hire a service such as Whitespark to distribute their information throughout a number of local channels.
Social Media - The advent of social media platforms has allowed businesses to interact directly with their customer base. Social media sites, like Facebook, Twitter, Google+, and Instagram, are huge social signals and factors in the way Google assigns trust to a website. Small business owners should create accounts on a variety of social media platforms as a way to engage with customers and offer them valuable information regularly. But remember, the point is to engage with your social media followers regularly and to encourage them to share your content with their followers. It is not enough to simply open an account on Facebook -- you have to connect and build a community.
Blogging - A blog is a way for local businesses to offer quality content to customers and potential customers and to build online content that is shareable and likely to be noticed by search engines. Quality content invites and encourages people to share what they have found with others directly or through social media. Quality blog content may also be referenced or shared, by other blog sites. And yes, those are the organic links that Google is looking for.
For novice SEOs, link building can prove to be a dangerous pastime. It is too easy to go for the quick result through paid links or directories and wind up on the wrong side of Google's Penguin. By approaching search engine optimization from a different angle, small businesses can improve their online visibility, gradually gather organic links naturally through "link earning", and find the online success they desire without falling foul of Google's updates.
What are your thoughts? Feel free to reach out, and let's discuss your link building efforts to make sure it's done with best practices in mind.