Web Development
Custom web development of popular CMS platforms, such as WordPress, Craft CMS, or any PHP-based framework, is our primary service. Whether your requirements are for a template-based solution or a highly unique experience, we can code it for you.
With the use of open-source platforms, we provide web development solutions that are secure and scalable as your business grows.
Having strong roots in computing infrastructures and technical SEO puts us above other agencies. You can count on your web project being coded with the utmost standards.
Request a Quote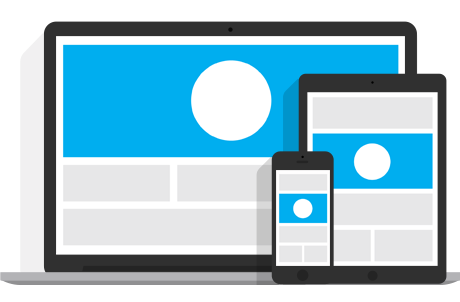 Web Development Benefits
Working with a full-stack web development company has many advantages. At Zadro Web, we take your conceptual designs and use the latest technologies to code a final product that exceeds your expectations.
Security
With a properly built software solution, security assurance should be top-of-mind. Security is a top priority for all the web projects we deliver.
SEO
Search engine optimization is baked into all project deliverables. We take web development to new heights, use the latest best practices, and code to W3C standards.
Speed
Depending on the complexity, we can provide rapid web development on most web projects. Plus, we will manage the entire process and provide updates along the way.
Web Development Services
Full-stack web development services to make sure your website has the best chances of being found by your target audience (and search engines).
WordPress
Powering 40% of the web, it's no wonder this is the main CMS of choice for many. We've been building custom WP themes since 2009 and would be thrilled to be a part of your project. If rapid web development and budget are strong considerations, this might be the best route.
Craft CMS
Midsized and larger projects are a great fit for Craft CMS. The flexibility it provides, along with incredible performance and high security, make Craft our go-to solution for most projects. If you're unfamiliar with Craft CMS, or would like to learn more, let's discuss to see if it's right for your business.
Symfony
For custom enterprise web development solutions, Symfony is a powerful and reliable choice due to its many benefits. It is built to handle large, complex projects with ease and is a stable and reliable platform that can support the growth of your business.
Yii
Yii is another excellent choice for a wide range of custom web development needs, primarily for its simplicity and performance. With Yii2, rapid web development is the primary benefit for your business without sacrificing security and flexibility.
PHP Frameworks
We support other PHP frameworks, such as Drupal, Joomla, Cake PHP, Statamic, and many others. Or, if your website is built on a custom PHP solution and needs upgrading or maintenance, we can (typically) provide ongoing web development.
White-Label Services
Are you a creative agency or design freelancer? Let's talk. We partner with some of the best web designers and agencies to bring their UX/UI design concepts to a production-ready website. With our white-label web development service, we work for you!