Website Support
Let's face it, technologies change fast! Website updates and ongoing maintenance are critical for security and avoiding the degraded performance of your most critical sales tool -- your website.
There are many reasons for website support. Your website might need new plugins installed and maintained or maybe you need help upgrading an old CMS. And, if you only need help in uploading pictures in an optimized way, we've got you covered.
Whatever your ongoing website maintenance requirements are, count on Zadro Web to be a highly responsive extension of your organization's website needs.
Request a Quote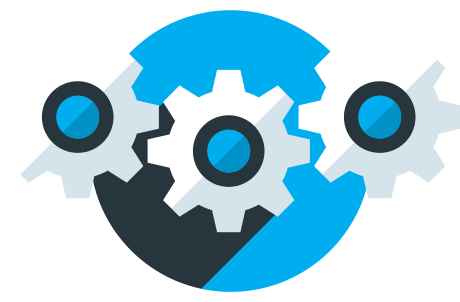 Website Support Benefits
Having a web maintenace plan with Zadro Web is like having your very own webmaster available 24/7. With a dedicated support plan, you will protect your online efforts and keep your website running smoothly.
Updates
Whether your website runs on WordPress, Craft CMS, Drupal, Laravel, CakePHP, Yii, or any other framework, it will require updates. With a maintenance plan, you will have peace of mind knowing that we will maintain and update your website with the latest security patches and take care of any possible bugs that may arise.
Save Time
Need to update your website content or get an image just right before adding to a new page? A website support plan from Zadro Web will ensure your support requests are a top priority and will be responded to quickly. You have a business to run -- let us handle all the odds and ends that come with having a website.
Monitoring
Updates, backups, uptime monitoring, and much more are all taken care of with a Zadro Web support plan. Our website maintenance services come equipped with blazing-fast performance, next-level security, and 6-hour incremental backups of your files and databases.
Web Maintenance
Monthly support plans, starting at $200/month, with incredibly fast response times. Plans include website monitoring, a block of support hours to be used as you wish, software updates, and more. Think of web maintenance and support as a website insurance policy, where you can have peace of mind knowing all items are handled for you. Response times vary depending on the plan chosen. Inquire to learn more.
Hourly Support
This option is available as a convenience for basically any web service you can think of. Do you need help setting up email hosting? Did your website get hacked? Is your website stuck with SEO and an algorithmic penalty is suspected? How about needing Google Analytics or Google Shopping set up? The billing rate for "no contract" services is $195/hour and $350/hour for emergency services.
Speed Fix
Since search engines have put a much stronger emphasis on user experience (UX), it's critical your website is operating at peak performance. Having a fast page loading time factors in many variables, and having a professional speed audit will uncover bottlenecks that are holding your website back from better user engagement, and ultimately more conversions.