Imagine a party where Einstein and Newton engage in conversation, Elvis and Mozart provide the live music, and Abe Lincoln serenades Oprah. The bubbly is flowing, and the food is free...
Sounds pretty awesome, right?
But WAIT, you're not invited.
I'm sorry, you're just not IMPORTANT enough.
OK, so you were busy washing your hair anyway...but imagine if you were turned away from the best party in town...over and over again.
While blog carnivals - also known as link roundups - aren't as exciting, they really are cause for CELEBRATION.
These parties are often held on a weekly or monthly basis, and only VIPs - or VIBs (Very Important Bloggers) are allowed to attend, while all the mediocre writers have to watch the festivities from afar.
Blog carnivals are essential link juice if you can get your content included. In fact, your well-written article will be exposed to a potential GLOBAL audience.
You are entering an OPA (Other People's Audience) - effectively gaining eyeballs you usually wouldn't get.
Blog carnivals are also great for link building - and your content will generate loads of high-quality backlinks with minimum effort on your part. So, if you're lazier than Homer Simpson, this can be a great marketing opportunity.
What's more, your content has a real chance of going VIRAL.
So, What Exactly are Link Roundups?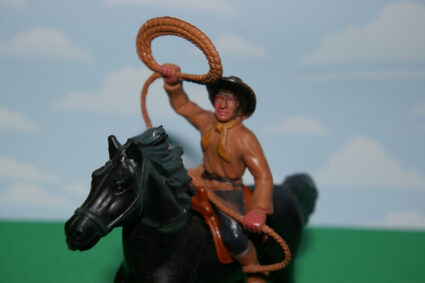 You've most likely come across link roundup posts without even realizing it - quite simply, they're a collection of posts within a given niche that has caught the attention of another blogger.

They are special blog posts or newsletters with a particular blogger's most favorite reads.
Link roundups might be posted once a week, once a month, or at the end of a year.
They feature the very BEST content on the web. It's like an online version of your favorite greatest hits album.
It's YOUR goal as a writer to be featured in these roundups.
There are LOADS of benefits from getting your content featured in these carnivals:
They are one of the best ways to target readers in your particular niche. Blog readers interested in your topic are more likely to subscribe to YOURS if they like what they see.
They are a great opportunity to meet new bloggers from your niche and exchange information. It's the ultimate networking opportunity!
Blog roundups can attract a new customer base, which is exactly what you want. Exposing your work to a new audience can pay dividends, generating a number of new leads.
If your blog delivers value, your new visitors are likely to stay and become your regular readers.
Readers are more likely to comment on your content, and share your posts on their social network profiles. So what started as a nice little article on an infrequently-read blog could soon turn into something much bigger than you ever thought possible. Provided your content is up for the challenge.
Where on Earth Do I Find These Link Roundups?
Like everything these days, Google is your best friend.
Use the custom blog search to find blog posts that match your niche. Include your niche keywords and add "blog carnival" or "roundup" in your query to narrow your search.
You may find plenty of generic blogs that don't exactly match your niche. Not to worry - your blog post may still interest them, even if they specialize in a more general topic (for example, web design rather than web design packages for small businesses).
The important thing here is getting your copy OUT THERE - after all, you want your posts to be seen by as many people as possible, right?
How to Get These Natural Links
Now it's time for the difficult bit.
Remember how daunting it was when you asked your first crush to the prom?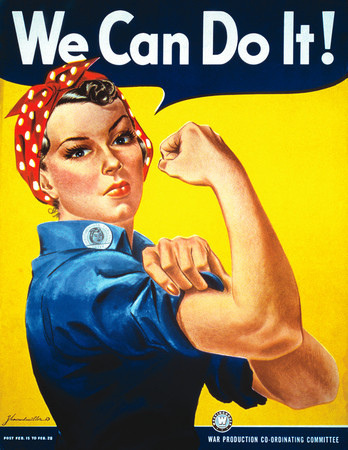 The sweaty palms, the butterflies in the stomach, the nervous jitters?
Well, it's time to get a grip!
You'll need to get your blog posts out there, and the longer you wait, the more opportunities will pass you by.
Don't worry, you'll become better at asking the more times you do it. Just use your link builder of choice and make contact with the blogger.
After all, the worst they can say is NO.
Some people prefer to establish a relationship with the blogger before taking the plunge, although this is just wasted time. Your success rate depends on the quality of your content and how you ask the question, rather than all the small talk that precedes it.
Using an Outreach email template can be a great ice-breaker. You know, something along the lines of, "Hi, I'm XXX and I've just published an article on my website..."
Remember:
Keep it concise, and make sure spelling and grammar are SPOT ON.
Highlight how the blogger benefits from including your piece.
Post the URL to the article, and include all contact information (a link to your Facebook, Twitter, or LinkedIn can be even better).
If you want to attract the attention of a specific big-time blogger, send a less generic email. And perhaps you can massage their ego just a little... after all, a little flattery can go a long way - as long as it's genuine. Spend some time liking or commenting on THEIR blog posts or social media content. It will only take a few seconds... and could pay off once you become a VIB.
Conclusion
Blog carnivals are the link-building strategy that no content marketer should ignore.
I would even go as far as saying they are even MORE effective than guest posts - or at least MUCH easier.
With guest posting, you need to faff around writing new content - and even then, there's no guarantee it will get posted. With blog carnivals, it can take a few seconds to submit your content to a link party. You can even send out semi-automated email templates (unless you're trying to impress the big league).
Which can only mean MORE TRAFFIC for MUCH LESS WORK.
Link roundups can also help you attract more visitors to your blog pages.
In the words of the Beastie Boys, you'll need to fight for your right to P-A-R-T-Y. So start searching for blogs that match your niche and create a great email template that will get you noticed.
You'll be hanging with Elvis and Mozart in no time!
So, what are you waiting for?
Get out there, and join the carnival atmosphere!