Technical SEO
Is your website optimized in the best possible way to increase organic visitors and provide a seamless user experience? How does your optimization strategy increase your Key Performance Indicators (KPIs)?
Search engine optimization is often shrouded in mystery by many agencies. And while there are many technical aspects, the truth is SEO should be highly transparent.
Our methodology will not lock you into long-term contracts. We treat SEO differently than most agencies by "chunking" SEO into well-organized standalone components.
Request a Quote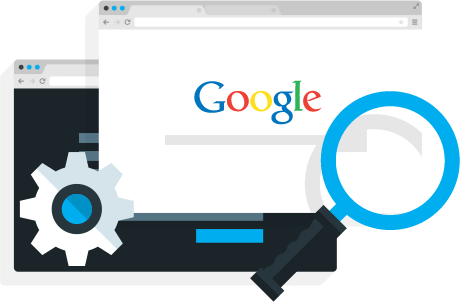 Technical SEO Benefits
There are many reasons to invest in SEO, such as increasing brand awareness, reaching more customers, and earning more revenue. With our process, breaking down the technical aspects brings your website to online success.
Performance
Without a doubt, a high-quality user experience (UX) is crucial. Search engines reward websites that keep site speed, lean code, responsiveness, and many other performance factors high on the list, typically with increased rankings.
Credibility
There's a reason why upwards of 75% of all searches never go beyond the first page of results. A highly optimized site provides better chances for increasing rankings, and ultimately, more conversions.
Indexation
Once your website content has been crawled, it's up to search engines on whether to index that content. The more content you have indexed through proper optimization, the more opportunities you have for increasing ROI.
Technical SEO Services
With bite-sized SEO milestones and deliverables, you're never locked. Each service listed here can be a one-off project or be combined into a custom solution depending on your objectives.
SEO Audit
A search engine optimization audit is typically the first step of any SEO project, and we will provide all you need to increase your website's searchability. The custom-tailored audit will be provided in an easy-to-read spreadsheet format along with summaries of each of the 100+ checklist items. These items include deep audits and recommendations on performance, link issues, structured markup, content issues, and much more.
Keyword Research
Without keyword research, you're running blindly towards your search engine optimization goals. This is an extensive process and must be done if you want your website to be prominent in the SERPs. You will receive a highly actionable spreadsheet with search volume, difficulty, and our recommendations. This process and the deliverables can also include copy for your meta titles and descriptions.
Foundational SEO
This unique SEO service that we provide is like non-other in the industry and is oftentimes overlooked. Like building a house, it's critical to have a strong foundation for your website. In this process, we will manually add your website to the most prominent citation directories, optimize your social media profiles, and check your analytics and tracking systems to make sure they are set up for success.
Server Log Analysis
Analyzing the access and error logs created by web servers provides valuable information. These log files contain information about the visitor requesting the page, the time they made the request, the URL of the requested page, and other technical details such as errors encountered during their visit. By evaluating these server files, we can uncover issues that are preventing better search engine placement.
Website Migration
Moving your website from one domain to another or from one type of CMS platform to another is critical to get right the first time. Botched website migrations can plummet your search rankings. We provide a complete inventory of your website and create a staging environment before launching your new website's destination. Link preservation, 301 redirects, image equity, metadata, and more -- we cover it all for a smooth transition.
SEO Consulting
Do you manage a team of developers? Or, maybe your website is stuck and not getting the best traction in the search engines from your current SEO efforts. In either case, a professional consultation could be highly beneficial. Consulting starts with a discovery call to learn more about your sticking points, then a full analysis of your existing infrastructure. Blocks of hours can be purchased to be used across any SEO service.