Surge for Water is a non-profit that invests in communities by providing safe water, sanitation, hygiene, and menstrual health solutions to help end the cycle of poverty.
Services
Design, Development, Hosting, SEO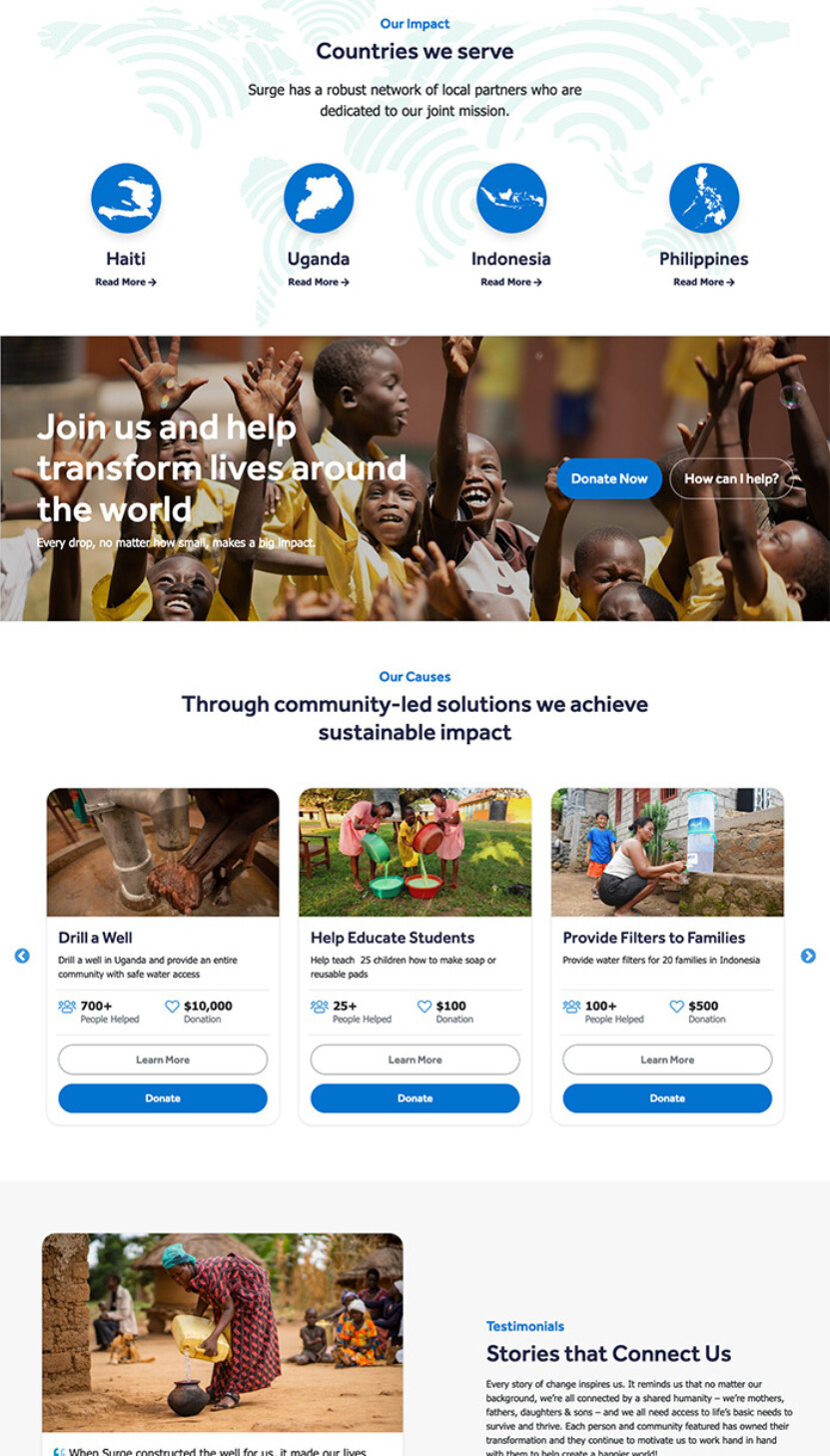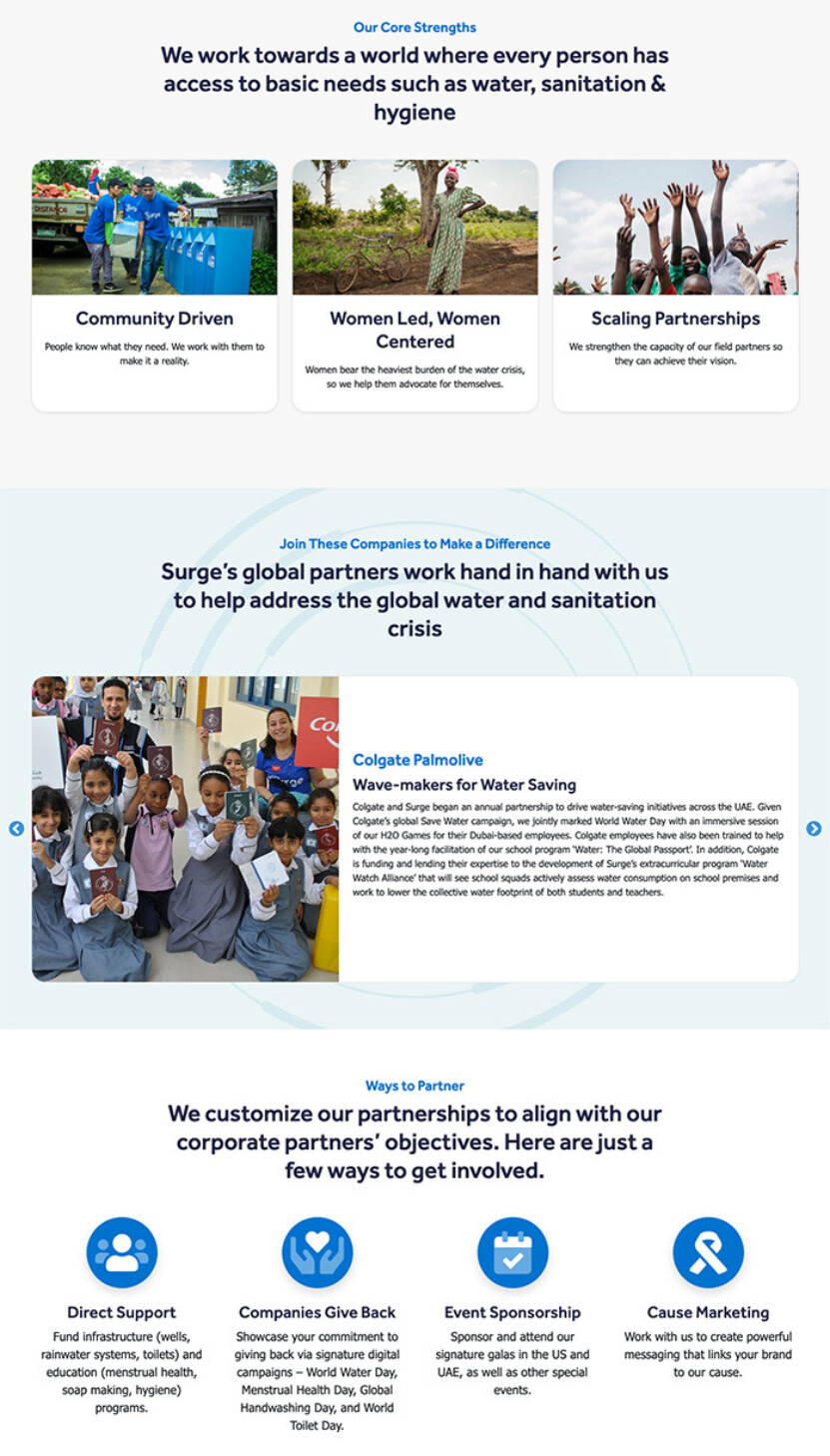 Challenge
Surge had a website that was limiting its growth with an outdated website and next-to-impossible management due to an extensive list of WordPress plugins. Their website did not accurately reflect the industry standard for a global non-profit brand, and we were up for the challenge of revamping their online presence. Additionally, the donation feature was not ideal and needed a cleaner solution.
Solution
We discussed key themes, ideas, and design decisions over discovery calls and through email. After agreeing to keep WordPress as the driving engine, we provided multiple design options, then quickly moved into web development. We successfully translated their clear vision into a beautiful and highly functional website with limited plugins. Their donation system was rebuilt using a custom PayPal integration.
Zadro Web was passionate about our mission. They understood our story and goals, and we trusted that they could bring it to life. Creating a website can be a long, painful process, and Zadro Web made it enjoyable.
Shilpa Alva, Founder & Executive Director