Assemblies Unlimited is a leading co-packer, and they requested a website that would be the most effective at capturing leads, along with a new logo design to enhance their brand.
Client
Assemblies Unlimited, Inc.
Services
Design, Development, Hosting, SEO, PPC, Cloud
Industry
Manufacturing, B2B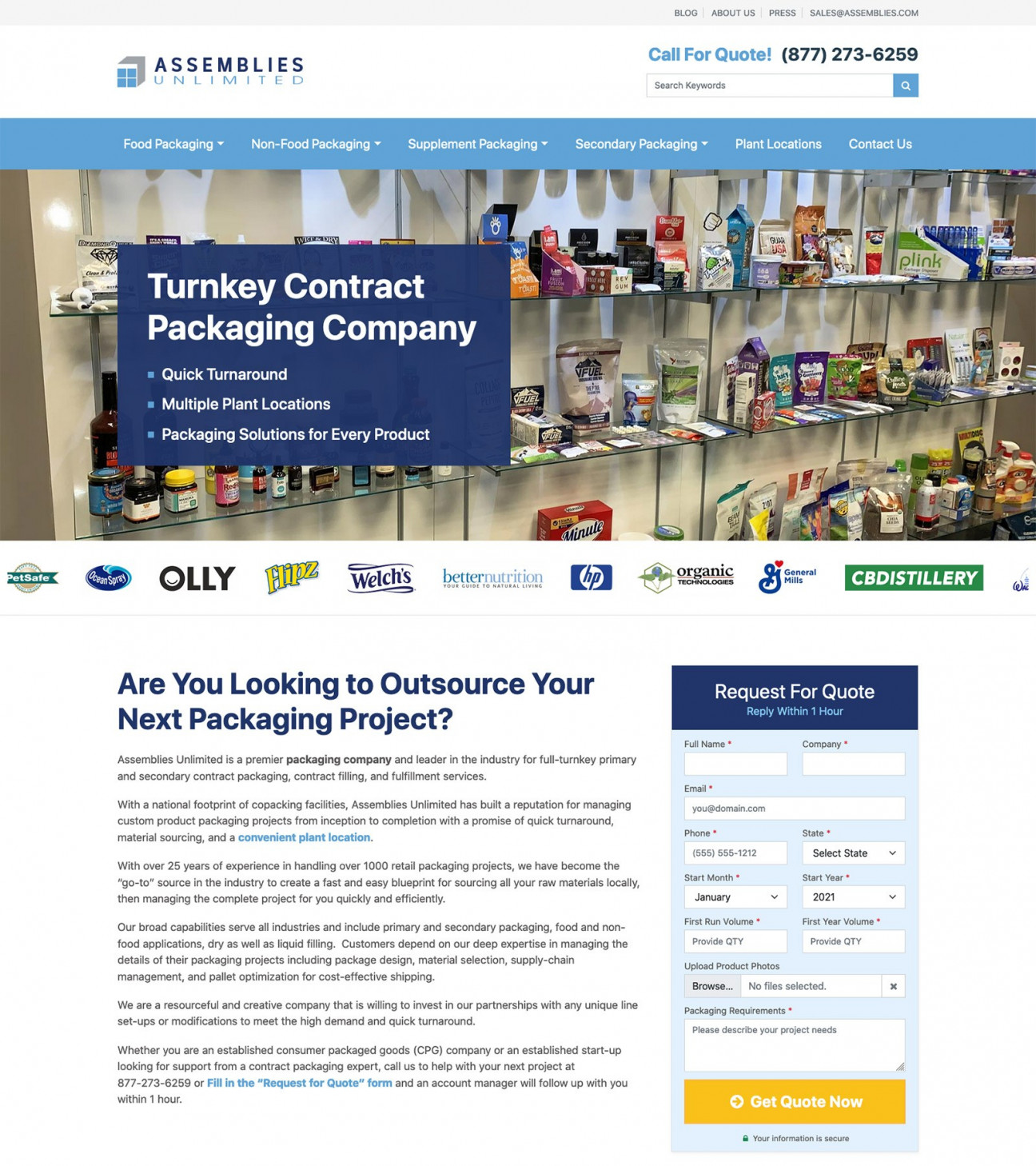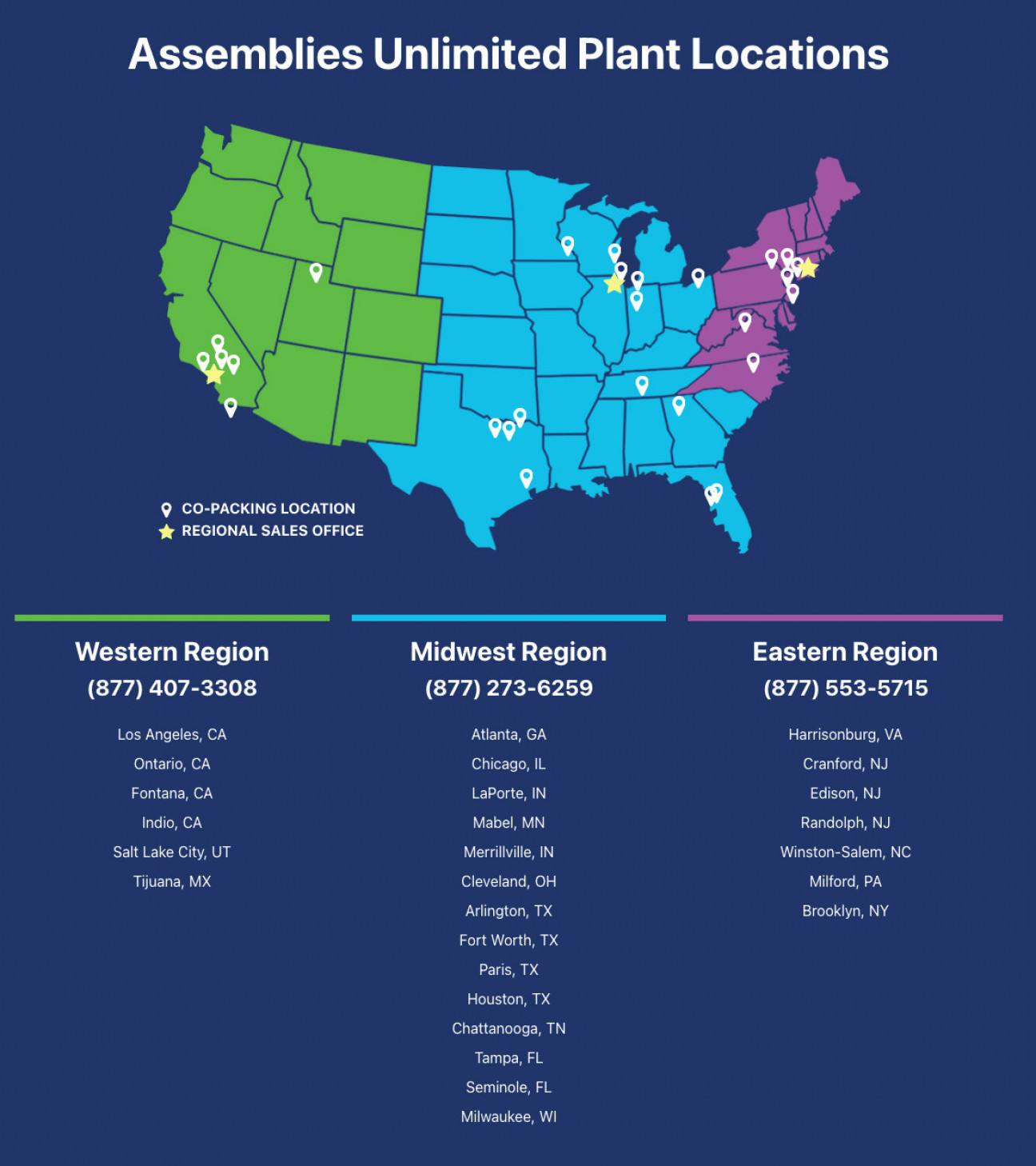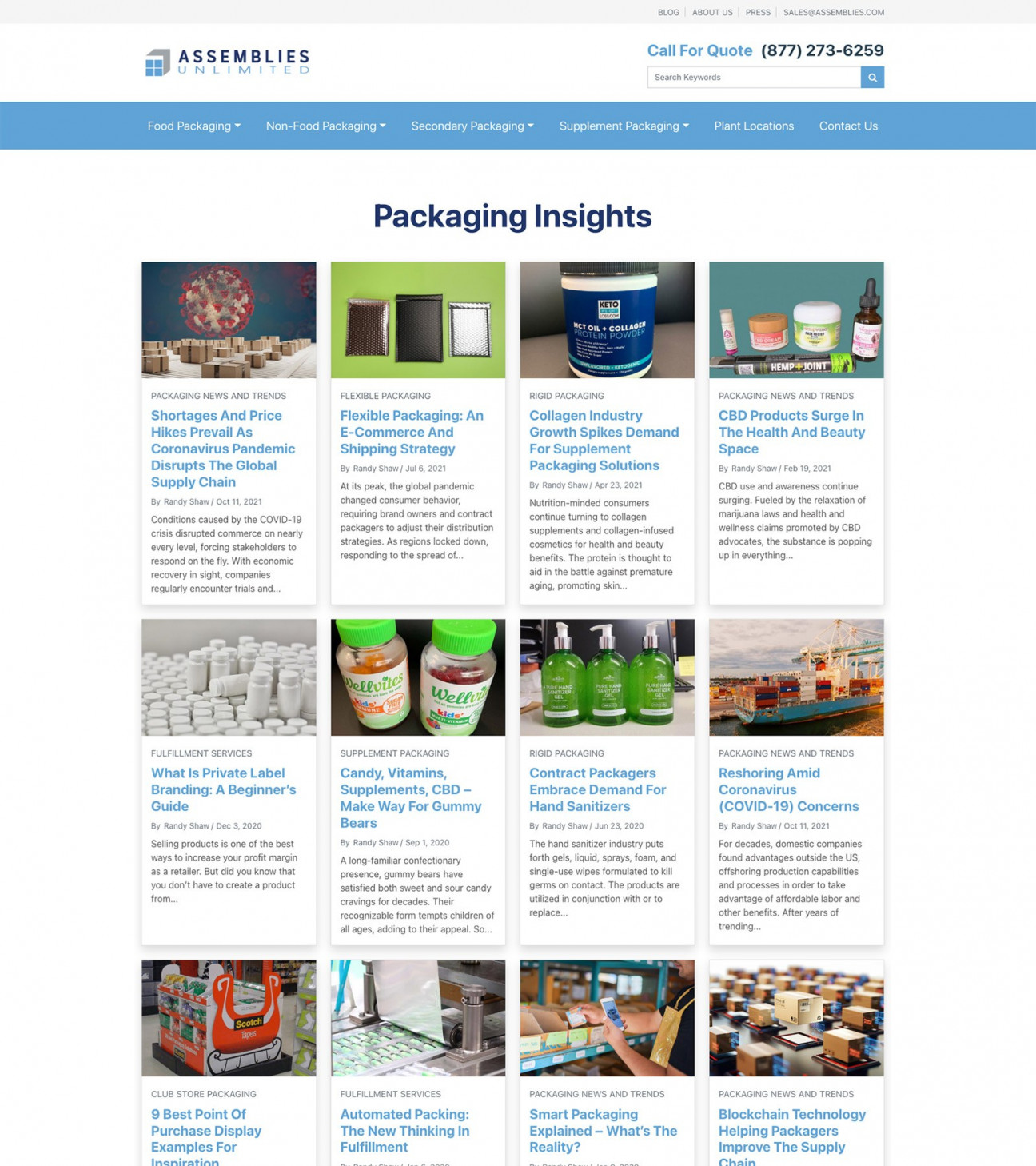 Challenge
The primary focus for Assemblies was to have a cutting-edge website in the manufacturing industry that has a strong CTA for lead capture to drive sales. Additionally, they required IT infrastructure, search engine optimization, paid advertising, and custom marketing channels.
Solution
With their new site design, we instantly decreased the bounce rate and saw a spike in conversions through increased leads. Assemblies Unlimited is a long-standing client of ours, and we maintain their SEO, paid advertising channels, content marketing, and social media optimization.
Results at a glance
396%
Increased conversions
43%
Decreased bounce rate
Zadro Solutions is truly an amazing find as there are few providers who have the knowledge base and overall expertise to handle all facets of web, social and SEO optimization. They are methodical and dedicated in learning your specific industry to maximize results. They stay current with the fast pace of the digital landscape and they are innovative thinkers in bringing true results to your brand. I strongly recommend them if you are starting out or an established company who is looking to collaborate with a web development expert.
Randy Shaw, CEO