Traffic. It's the lifeblood of virtually every digital marketing campaign. It's the metric that kicks everything off. It's almost every sales funnel's starting point.
The more quality traffic you generate, the more chances there are for your nurturing and conversion mechanisms to succeed at what they do.
Fail at bringing in traffic, and your subsequent sales mechanisms have virtually nothing to work with.
So, yes - quality traffic is everything.
In this article, we'll take a look at some tactics you can employ right away to get more eyes on your website.
1. Get Featured as a Google Snippet
As Google users, pretty much all of us have benefitted from Google Snippets. These are essentially content extracts from a particular web page that Google shows as part of its search results.
Snippets are "previews" of sorts. They're windows into the content of a specific search result. They're extremely convenient for users, and they result in mad traffic for the web page.
A case study published by Search Engine Land highlighted a particular scenario where a web page saw its click-through rate get a massive 500% boost once Google started featuring it as a snippet.
There are many types of snippets, and each of them represents one way to get one of your web pages at the very top of the search engine's results page.
A snippet that features very commonly is the data table. If any of your web pages contain a section of information that you can present in a table/grid format, go ahead and use an HTML table. As you do this, make sure to stick to the guidelines that make it possible for Google's crawler to interpret the info as a potential snippet.
2. Improve Load Times
Google likes sites that load quickly. No, scratch that. Google loves sites that load quickly. It's one of the search engine's primary signals of credibility.
They're comfortable serving pages that load fast because it aligns with their primary value proposition - serving search results that will please their users.
What are the benchmarks for page load speed? According to SEO experts, Semrush, here are the (approximate) load times your competitors are serving:
75% of all web pages load within 5 seconds.
50% of all web pages load within 2.9 seconds.
25% of all web pages load within 1.7 seconds.
6% of all web pages load within 0.8 seconds.
There are many tactics you can use to improve your website's load times. There's no shortage of excellent, free information on this topic. And surprisingly, many of them can be implemented without much effort.
Here are some of the most common speed-boosting methods:
Use a compression tool to optimize your site's client-side code.
Don't use redirects.
Embrace browser caching.
Compress imagery as much as possible without compromising quality.
If you want to test your site's performance, check out GTMetrix. The free tool lets you get detailed information on a specific page's overall performance.
For an example of a landing page that nails load times, check out the Fantasy Jocks homepage. Despite being quite visually intensive and containing many images, the site gets a very impressive score on GTMetrix's standard speed test.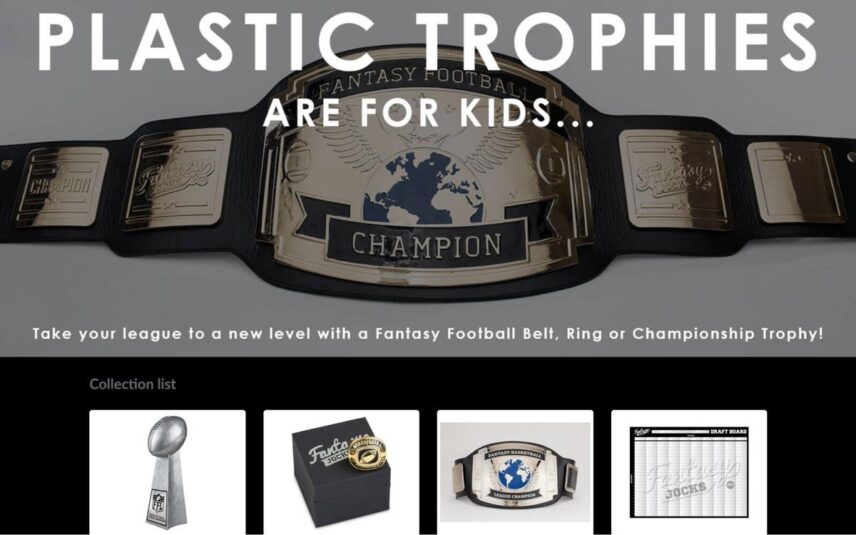 3. Embrace Video
If you're relying entirely on keywords in your web page's content to draw organic traffic, you're missing out on an exceptionally effective way to snag extra visitors.
Google's page crawler loves serving videos as search results. The search engine knows that video is fast becoming one of the world's preferred ways to consume digital content.
This trend means that, since Google is in the business of pleasing its users, it assigns exceptional priority to web pages containing videos.
Here's a great example of this tactic in action.
LFA Capsule Fillers sell empty gelatin capsules. Their main product page contains a notable amount of written content that's packed with their primary keywords: "Empty capsules" and "Empty capsule."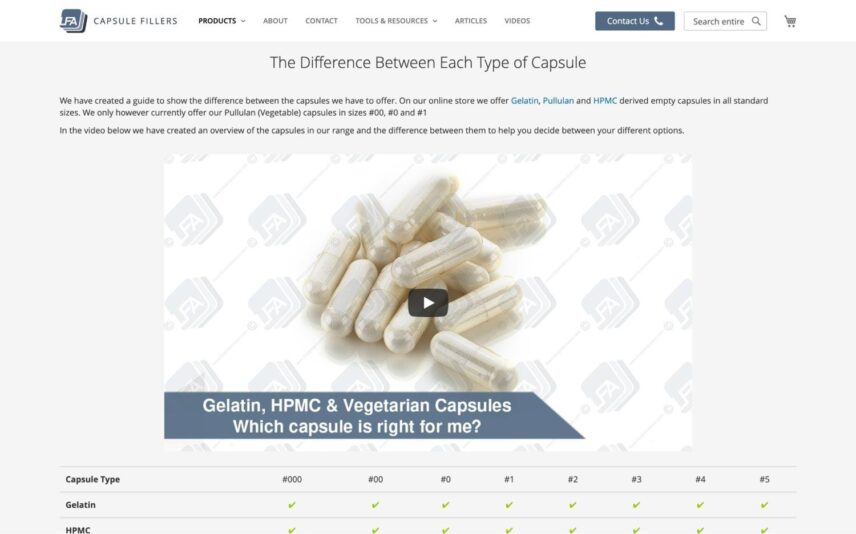 However, if you were to Google the question: "Which empty capsule is right for me?" LFA's page appears as the second result. And that's despite this question string never appearing once in the web page's text.
That's right. Simply by embedding a YouTube video named "Empty Capsules | Which Capsule Is Right For Me?" on the page, LFA nabs the coveted second place in Google's search results.
What does this mean for you, the business owner or digital marketer looking to boost our traffic figures?
It's quite simple. On pages with a strong conversion focus - pages that you want to rank on Google - supplement the written content with information-heavy, meaningful videos. Make sure also to name these videos appropriately.
Sure, creating videos isn't cheap. But if you focus this spend on the right web pages, you won't need to make dozens of them, and the rewards are remarkable. Just ask any company that's seen one of their conversion-focused pages go from 20th position to second position. You'll recover this investment in no time.
Some Final Thoughts
I'm going to level with you here. Despite this article's title, bringing more quality traffic to your website is seldom "easy."
There's no silver bullet for a problem that's this complex. If there were, there'd be no need for the thousands of specialists that make a living in this field.
Sure, there are some techniques that are more accessible than others. But it's important to know that improving the top end of your site's sales funnel takes hard work and dedication.
Just like most things in this industry, good things come to those who are constantly researching, implementing, and testing various traffic-generation solutions.
So, commit to this process. Understand that success isn't going to come overnight. Take this journey seriously, and the rewards will be there.